---
---
The BETAFPV HX115 SE Toothpick Drone is an ultralight 3-inch 1S toothpick quadcopter. The HX115 Toothpick Drone is equipped with a specially designed F4 1S 12A AIO flight controller that integrates 1S 12A ESC, so your drone can achieve all flight actions. This toothpick build also comes with 1102 motors, 3020 blade propellers, making the drone lighter, smoother and powerful.
Features
Equipped with F4 1S 12A AIO Flight controller, which is specially designed for 1S 3-inch toothpick drone. This FC can provide more power to meet the demanding flight requirements.

Ultralight 39.15g, pilots can enjoy 3-5 minutes flight time with BT2.0 450mAh 1S battery.

Equipped with BETAFPV BT2.0 connector, it can support 9A continuous current and 15A burst while the PH2.0 connector uses 4.5A continuous current. It provides stable power and outstanding performance for HX115 SE Toothpick Drone.

1102 18000KV motor and durable HQ 3020 2- blade props formed a highly efficient power system, which lays a foundation for excellent flight. performance.
Specifications
Item: HX115 SE Toothpick Drone

Wheelbase: 

115mm

Weight: 

39.15 ±1g

Motor: 

1102-18000KV

Charge connector

:

BT2.0 connector

Propeller: 

HQ 3020 2-Blade Propellers 1.5mm Shaft

Flight controller: 

F4 1S 12A AIO FC

Battery

:

BT2.0 450mAh 1S Battery

VTX: 

A01 25-200mW VTX

Camera: 

Caddx ANT camera

Camera Tilt Degree

:

0-60°

Receiver: 

SPI Frsky FCC D16 in default

Flight time

:

3-5min with BT2.0 450mAh 1S Battery
F4 1S 12A AIO Flight Controller
Most of the 1S flight controllers on the market come with 5A ESC by now, F4 1S 12A AIO FC especially integrates 1S 12A ESC for 3-inch toothpick drones. with this FC, pilots can fly HX115 SE all smooth and powerful flying actions without any worries.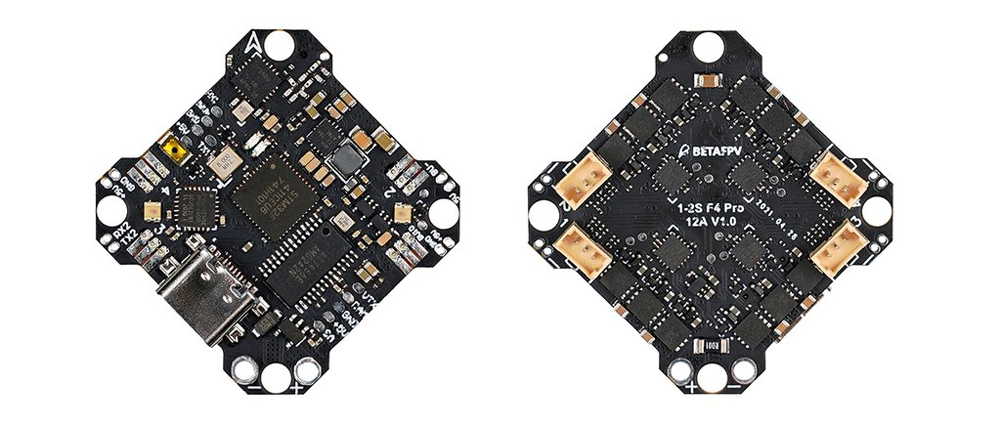 SPI Frsky RX
Come with the build-in SPI Frsky Receiver (CC2500 chip), F4 1S 12A AIO FC can be compatible with Futaba S-FHSS, Frsky D8, and D16 protocol. The default protocol is configured to Frsky D16 FCC out of the factory. Pilots could set up the protocol according to your own need in Betaflight Configurator.
Caddx ANT Camera
Caddx ant camera is an FPV micro camera with 1200TVL Global WDR, only weight 2g.  Combined with A01 25-200mW VTX is a high-quality 5.8GHz VTX including 25mW, 100mW, 200mW. With 200mW output power, pilots can fly drones up to 400 meters away to explore more possibilities and fun. 
Motor & Props
HX115 SE Toothpick Drone equipped with lightweight 1102 18000KV motor, it provides powerful thrust to HX115 SE and makes the drone fly super fast and smooth!  Combined with durable HQ 3020 2- blade props, this high-efficient power system lays a foundation for excellent flight performance.
Includes
1 x HX115 SE Toothpick Drone

1 x BT2.0 450mAh 1S Battery

1 x set of HQ 3020 2-Blade Props
---